Project
Built in 1970, the Aurore tower is one of the first towers to be built in La Défense. Disused for years, a time promised to be demolished, the Aurore tower will finally be heavily restructured to come back to life:
A 6 levels elevation will increase the superstructures number of floors from 27 to 33 levels.
The 5 infrastructure levels and the hall level will be fundamentally reorganized (change of destination, modification of the stairs, etc.)
To adapt to changes to the elevators and technical bodies, the interior of the central core will also be completely revised.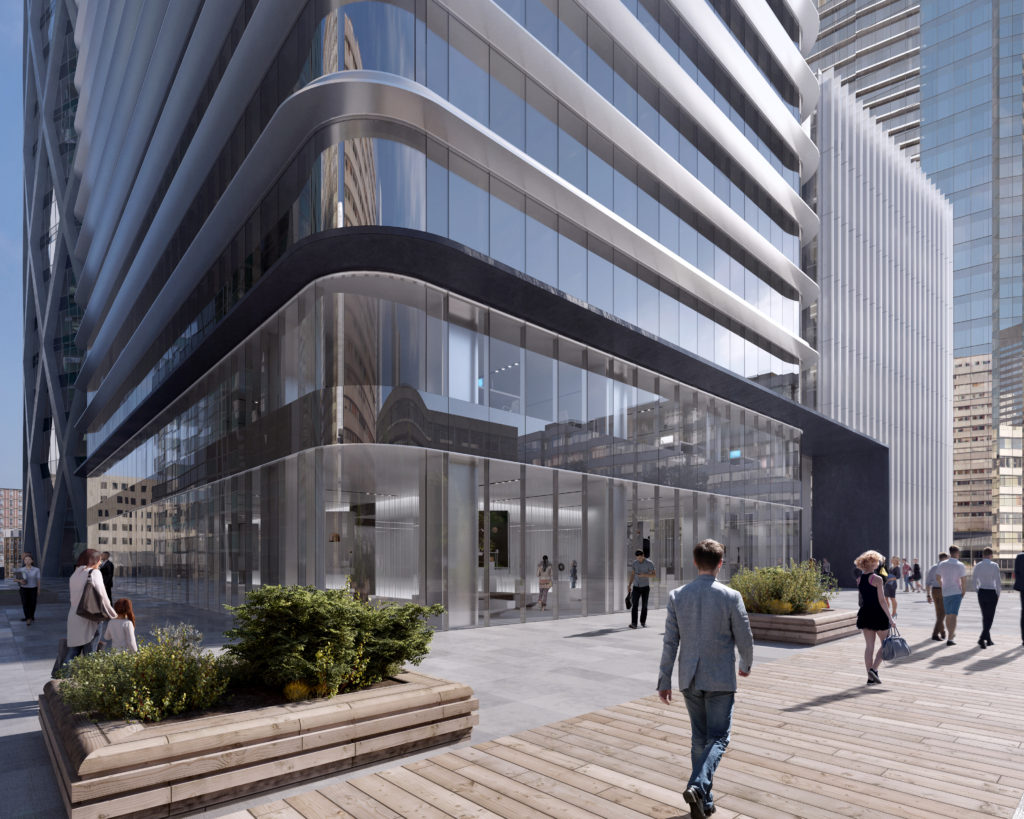 Located next to the tower, the former BNP branch building, on the other hand, will be completely demolished and will be replaced by a "pavilion" which will bring together a multitude of services on eight levels (coworking, business center, auditorium, etc.).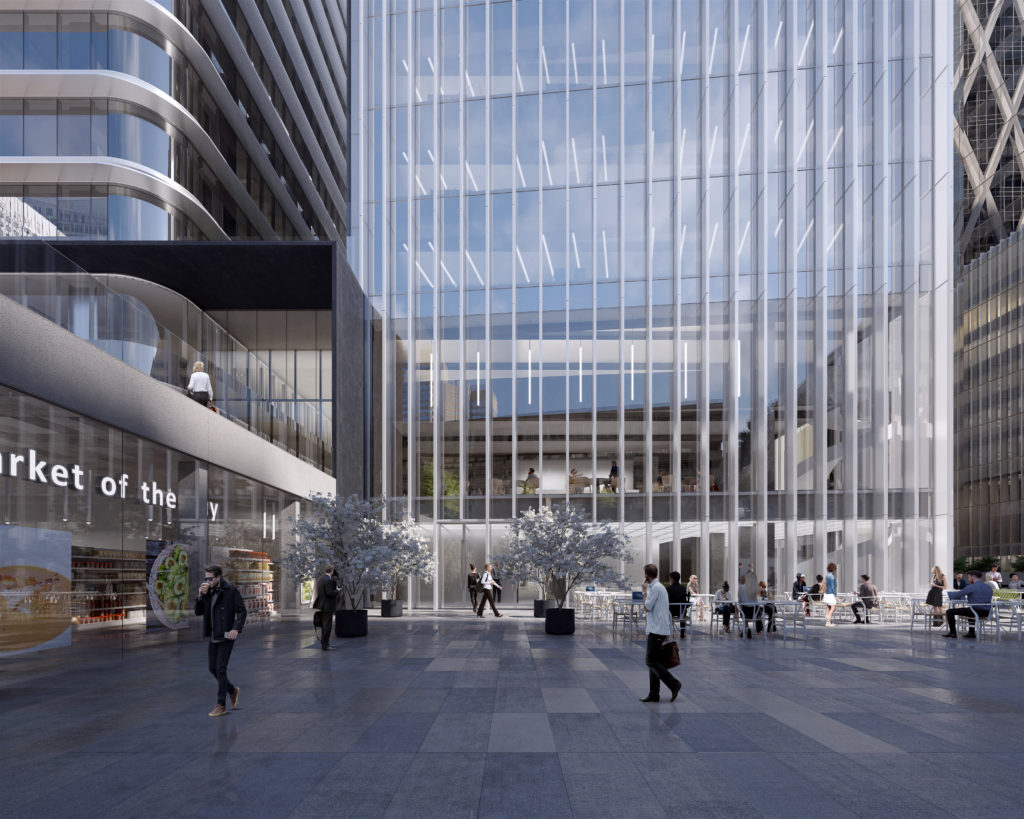 ---
Services
Complete structure project management:
Structural design of the tower and the pavilion;
Realization of the business consultation documents for the structure part
Monitoring of works and approval of execution plans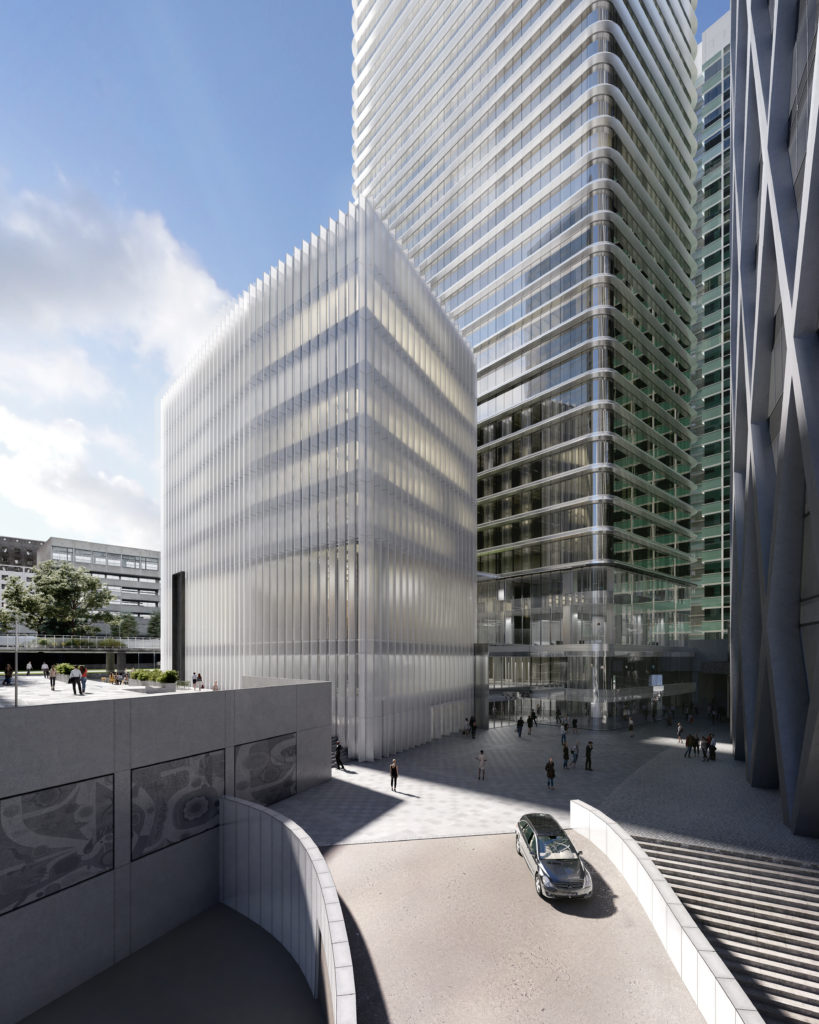 All of the project's structural plans are produced using a 3D model developed under Revit, a model integrating both new structures and retained existing structures: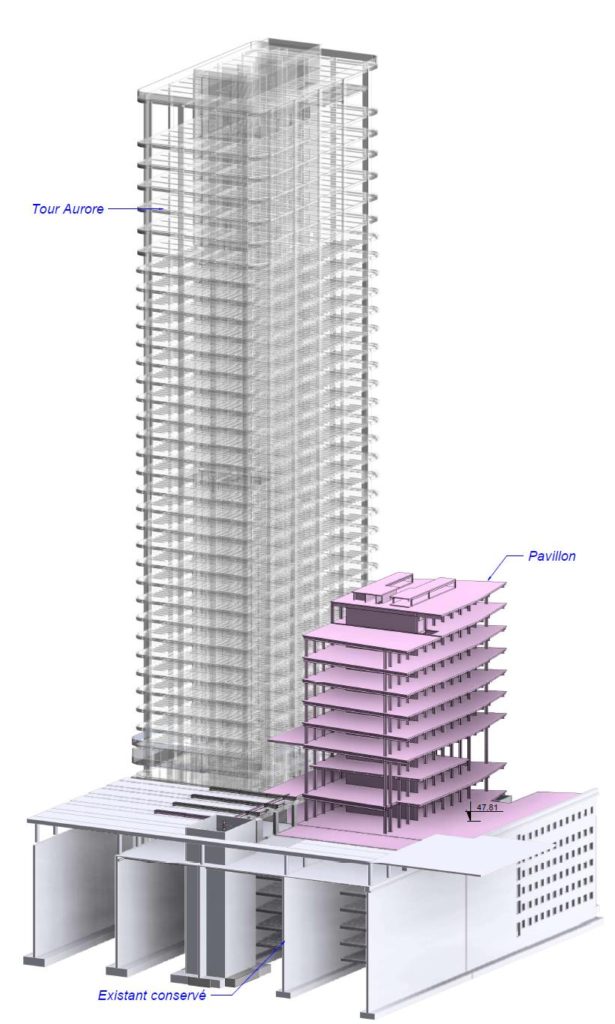 ---
Key information
Client: Aermont – SNC AER2
Assistant to the Client: ORFEO development
Architects: Jean-Paul Viguier and associates, Sisto Studios
Structures Project Management: setec tpi
Duration: 2017 – 2021
---
©Viguier-Sistostudio-Orpheo